The perfect home for you. We will help you get there.
Standard Features

DOWNLOAD Standard Features (pdf format)
Foundation and Basement
Foundation walls are 8" poured concrete poured to 8',
9' high basement walls optional.
Perimeter drainage system connected to municipal storm sewer or sump pump.
3" thick concrete basement floor, power trowelled finish.
Steel beams with adjustable steel load bearing posts.
Code Blue rubber copolymer liquid applied waterproofing membrane below grade waterproofing.
Exterior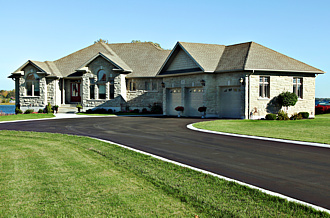 Quality Shouldice Classic Designer Stone with rockface finish sills, key-stones, rosettes and soldier courses where applicable.
Custom engraved house number with street name included with brick front façade.
Maintenance free Energy Star Low-E Argon filled casement PVC vinyl windows, with muntin bars on front elevation.
Optional coloured exterior finish on windows.
Casement windows on all elevations except pour in place basement windows.
Screens provided on all operable window openings.
Pre-finished maintenance free vinyl siding as per architectural plans where required.
Insulated embossed Garaga North Hatley steel roll up garage door(s) installed with weather-striping.
Pre-finished aluminum soffit, fascia and eavestrough front, sides and rear, optional colours available.
Limited lifetime warranty High Definition self-sealing fiberglass shingles complete with 36" self-sealing ice and water shield in all valleys and overhangs.
Poured concrete front steps and front porch.
Insulated wood grain fiberglass front door with glass windows and sidelights as per elevations.
Colour matched exterior caulking around windows and doors.
Purchasers agree to pave driveway within 2 years of closing.
Framing
Exterior walls 2 x 6 kiln dried studs at 16" centers with ¾" foil faced insulated exterior sheathing.
9 ¼" Wood-I engineered floor joists at 16" centers.
5/8" plywood subfloors glued and screwed.
Engineered roof trusses installed on 24" centers. Basement strapped floor to ceiling with 2 x 4 studs at 16" centers, ready for future finishing.
2 x6 kiln dried interior support walls where applicable.
2 x6 engineered exterior load bearing walls where required.
Tyvek homewrap installed as continuous air barrier on header joists.
Insulation and Energy Efficiency
R24 exterior Wall system.
R50 blown fiberglass insulation in ceilings.
R12 below grade insulation, basement floor to ceiling
Sill gasket installed between foundation and sub floor
Energy Star thermal pane, Low-E Argon filled PVC casement windows.
Insulated steel exterior doors with weather-stripping.
Complete air barrier perimeter construction.
100 amp, 32 circuit electrical service breaker panel, optional upgrade to 200 Amp.
All copper wiring throughout.
Smoke alarms on all levels interconnected.
Carbon monoxide detector.
Electrical outlet(s) in garage for future garage door opener(s).
15A electrical outlet in garage for future central vacuum system.
Door chime at front entrance.
Decora style electrical outlets and switches finished in white.
4 cable, telephone and network connections wired and terminated ready for use.
High Definition TV ready roughin in great room.
Optional home security prewire available.
Optional home automation prewire available.
Optional home audio prewire available.
Ceiling outlet in dining room capped.
Heavy duty outlets for stove and clothes dryer.
Weatherproof electrical outlet at rear of house.
Interior Features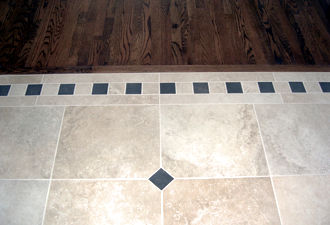 Classique embossed interior doors.
2¾" colonial style pre-primed MDF casing.
5 ¼" colonial style pre-primed MDF baseboard.
Classique embossed interior slab doors, 2 slab closet doors with roller ball catches.
All door openings trimmed both sides, not drywall returned on the inside.
Ditra isolation membrane tile underlay with 5 year warranty against cracking and delaminating.
Cement board tile substrate for vertical wet areas.
7.5# carpet under pad.
3" Maple select and better hardwood in principle rooms.
1 row of vinyl coated wire shelving in all closets.
3.5" Traditional Maple newel posts with Traditional Maple spindles and handrails where required. Option to stain match railing system to hardwood flooring available.
Antique nickel finished interior and exterior hardware.
Deadbolt locks on all exterior doors, keyed alike.
Microwave and dishwasher opening where applicable.
Purchaser's choice of cabinet and countertop colours from Builder's samples.
Interior wall paint eggshell finish 1colour.
Trim and doors painted with semi gloss finish 1 colour.
Central vacuum roughin to basement.
Knockdown texture ceilings in living room, dining room, hallways and bedrooms with a trowelled border.
Metal resilient channel on insulated ceiling areas.
1/2" gypsum board with rounded drywall corners flared to 90° at baseboard .
Heating and Ventilation
High efficiency 95% AFUE (Annual Fuel Utilization Efficiency) gas fired (where available) forced air furnace with electronic ignition and 2 stage gas valve.
All ductwork taped and sealed for increased efficiency.
Ductwork and furnace sizing calculated by a certified HRAI consultant.
13 SEER (Seasonal Energy Efficiency Ratio) central air conditioning installed on metal bracket.
White coloured warm air & cold return duct covers.
Gas fired (where available) on demand hot water heater (rented), with optional recirculation pump.
Dryer vent connection vented to outside.
Fully ducted 74% efficient Heat Recovery Ventilation System (HRV) with individual timer switches in served spaces.
Optional basement in-floor heating with semi-instantaneous hot water boiler.
Optional gas hookup for dryer and barbeque.
Optional gas fireplace.
Plumbing and Fixtures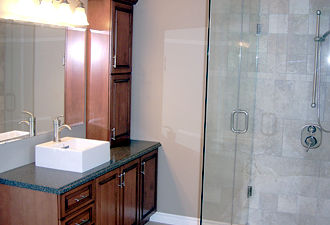 White American Standard porcelain bathroom fixtures, optional colours available.
Double stainless steel kitchen sink with Moen single lever faucet.
Single 24" fiberglass laundry tub.
Chrome finished Moen Eva faucets on all basins and tubs.
Connections for washer and dryer.
Pressure balanced Moen Eva faucets for shower.
One piece acrylic tub-shower in main bath.
ABS rough-in for 3 piece bathroom in basement where elevations permit.
Low-flush water saving toilets with elongated bowls, soft close seats and insulated tanks.
Two exterior lawn service faucets: 1 in garage and 1 at rear of home.
Plumbing and electrical rough-in for future dishwasher.
Optional 1 piece tub and/or shower stalls.
Optional whirlpool or air tub available.
Ceramic tile in soaker tub area.
Pedestal sink in powder room.
Warranty
All homes are covered by James Selkirk Custom Homes Ltd 7 Year New Home Warranty as provided by the Ontario New Home Warranty Act.
All Tarion New Home Warranty Program fees are the purchaser's Expense.
Limited Lifetime Warranty provided by Advanced Coatings on foundation water penetration.
New Home building location survey prepared by an Ontario Land Surveyor.
Purchaser shall have choice of colours and materials from Vendor's samples and standard suppliers.
Variations from Vendor's samples may occur in finished materials, kitchen and vanity cabinets, floor and wall finishes due to normal production processes.
Imperfections and variations in colour, grain and finish may occur in natural products selected from Vendor's samples.
Flooring may be seamed at the builder's discretion.

Specifications and pricing subject to change without notice. Oral representations of the builder's agent(s) cannot be relied upon as correctly stating representations of the builder. For correct representations, make reference to your purchase and sale agreement or building contract.
E&OE, Effective January 2012.